Make your reservation now!
ABOUT US
Beautiful hotel, located 5 minutes from downtown Cuernavaca.
Posada Quinta Las Flores is te ideal place to stay for your business meeting, or simply for pleasure and enjoyment. The hotel is ideally located from the Historical Center of Cuernavaca.
It is a marvelous property, surrounded by 26,910 square feet of gardens and filled with brightly colored Bugambilia flowers. One of the best hotels in Cuernavaca, where you can experience: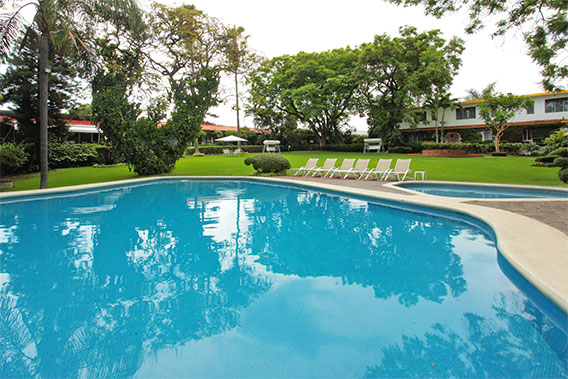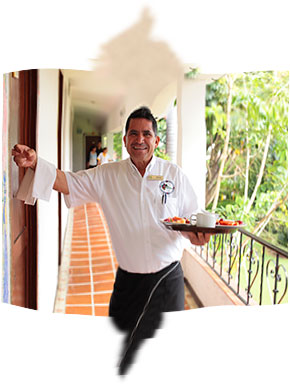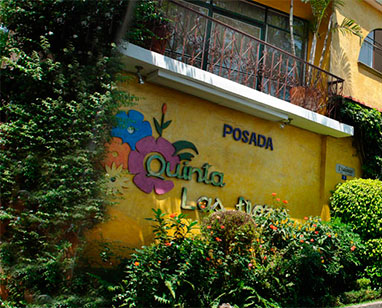 OUR SERVICES
Our staff works hard to provide outstanding services and to create a pleasant, family-style atmosphere. Our guests will find perfect satisfaction in all our services and special occasions. We offer:

30 Comfortable
rooms

Currency
exchange

Transportation
services

Beautifully decorated
rooms

Restaurant
"Bugambilias"

Snack Bar
"Arekas"

Safe-deposit
boxes

Wireless
Internet

Closed circuit video
security surveillance

Heated swimming pool
and wading pool

Luggage storage

Banquet
Service
Rest comfortably!
Come to Quinta Las Flores
MORE INFORMATION
Tlaquepaque No.1 Col. Las Palmas
C.P. 62050 Cuernavaca, Mor. México
Hotel en Cuernavaca centro,Posada Quinta las Flores,Hoteles en Cuernavaca.